Home > Development of SPICA
International Mission
SPICA is a space mission based on international collaboration with participation from institutions in Japan, European countries, Canada and the US (under consideration). The SPICA team has been working closely together for a targeted launch in 2027-2028. The present goal for the Japanese team is to be accepted as an ISAS/JAXA Strategic Mission for space science, while that of the European counterpart is to win through in the process of the ESA Cosmic Vision M-class (M5) selection.
The current workshare plan between the international teams is shown below: Japan is mainly responsible for the payload module, cryocooler, and the mid-infrared instrument SMI. The cryocooler is the outcome of the Japanese cutting-edge cryogenic technology. The launcher for SPICA is planned to be the H3 Launch Vehicle, the next flagship rocket of JAXA. The European team has responsibility mainly for the service module and the telescope, the SAFARI Consortium for the far-infrared instrument SAFARI.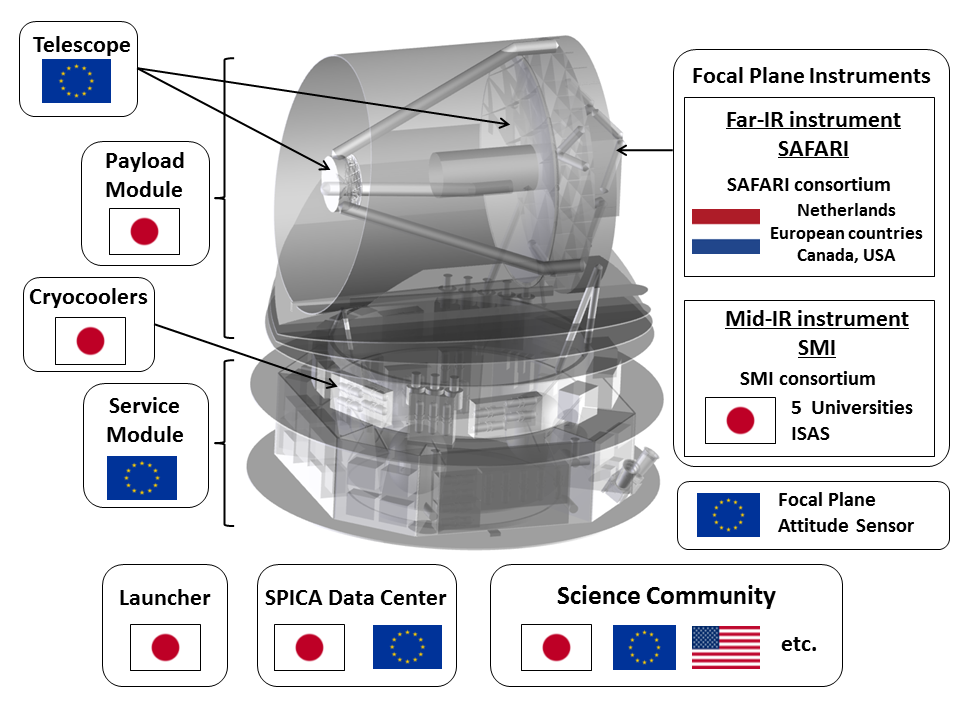 Fig. 1 The current workshare plan between the international teams (as of Nov. 2015)
SPICA International Science Advisory Board
Name
Affiliation
Dr. Yuri Aikawa
Tsukuba University
Dr. Phillip Andre
CEA, Saclay
Dr. Michael Barlow
University College London
Dr. Andrew Blein
University of Leicester
Dr. Ewine van Dishoeck
Leiden Observatory, University of Leiden
Dr. David Elbaz (Chair)
CEA, Saclay
Dr. Reinhard Genzel
Max Planck Institute for Extraterrestrial Physics,
University California Barkeley
Dr. George Helou
Infrared Processing and Analysis Center,
California Institute of Technology
Dr. Roberto Maiolino
Cavendish Laboratory, Kavli Institute for Cosmology,
University of Cambridge
Dr. Margaret Meixner
Space Telescope Science Institute
Dr. Tsutomu Takeuchi
Nagoya University
SPICA Japan Team
Component
University, Institute
Payload Module, Cryocoolers
JAXA, Resarch and Development Directorate
ISAS
Mid-Infrared Instrument (SMI)
SMI consortium
· Nagoya University · Osaka University
· University of Tokyo · Tohoku University
· Kyoto University · ISAS
SPICA Data Center
National Astronomical Observatory of Japan (NAOJ)
ISAS
Development Status
Planned Schedule
FY2016

ESA Cosmic Vision M5 proposal deadline

FY2017

ESA Cosmic Vision M5 fist selection

FY2018

Approval as a ISAS Strategic Mission for space science

FY2019

ESA Cosmic Vision M5 final selection

FY2027-28
Past Milestones
FY2015

The new SPICA plan passed the Mission Definition Review by ISAS/JAXA, in which the purpose, and its goals and objectives were redefined.

FY2013

The new SPICA plan started heading for the launch in 2020s.

FY2011

The "Risk Mitigation Phase" started to cope with the most critical technical issues.

FY2010

The SPICA original plan passed the Mission Requirement Review by ISAS/JAXA, followed by the conceptual design phase.

FY2008

The SPICA pre-project Team was established after the approval in the JAXA Project Readiness Review.
The conceptual study was conducted jointly by ESA and JAXA.

FY2007

The proposal for SPICA was submitted to ISAS/JAXA and approved in the Mission Definition Review.
The SPICA team also applied for the ESA Cosmic Vision (M1, 2) and was chosen as a candidate of the Mission of Opportunity. The conceptual study started then.
SPICA Science Team
SPICA Science Task Force
SPICA Science Task Force
Masatoshi Imanishi (NAOJ)
Toshiya Ueta
(University of Denver)
Eiichi Egami
(Univ. of Arizona)
Keigo Enya (ISAS)
Takafumi Ootsubo
(University of Tokyo)
Takashi Onaka
(University of Tokyo)
Hidehiro Kaneda
(Nagoya University)
Itsuki Sakon
(University of Tokyo)
Kotaro Kohno
(University of Tokyo)
Tohru Nagao
(Ehime University)
Misato Fukagawa (NAOJ)
Mikako Matsuura
(University College London)
Taro Matsuo
(Osaka University)
Munetake Momose
(Ibaraki University)
Toru Yamada (ISAS)
Satoshi Yamamoto
(University of Tokyo)
Takehiko Wada (ISAS)
SPICA Science Study Team
Core Team
Peter Roelfsema
Hiroshi Shibai
Takashi Onaka
Hidehiro Kaneda
Kees Wafelbakker
Willem Jellema
Bruce Sibthorpe
Lead Scientists
Toru Yamada
Kotaro Kohno
Tohru Nagao
Satoshi Yamamoto
Jean-Loup Puget
Jesus Martin-Pintado
Matt Griffin
Core Science Team Members
Carlotta Gruppioni
Eckhard Sturm
Luigi Spinoglio
Floris van der Tak
Ciska Kemper
Franz Kerschbaum
Inga Kamp
Marc Audard
Bruce Swinyard
Lee Armus
Alberto Franceschini
Dimitra Rigopoulou
Eiichi Egami
Hideo Matsuhara
Martin Giard
Istuki Sakon
Mikako Matsuura
Yasuo Doi
Goran Olofsson
Keigo Enya
Leen Decin
Toshiya Ueta
Takao Nakagawa
Takehiko Wada
Dae-Hee Lee
Chris Pearson
Francesca Pozzi
Maarten Baes
Masatoshi Imanishi
Myungshin Im
Ryouhei Kawabe
Suzanne Madden
Albrecht Poglitch
Christine Joblin
Frank Helmich
Paco Najarro
Carsten Dominik
Rens Waters
Takafumi Ootsubo
Misato Fukagawa
Munetake Momose