Home > Instruments onboard SPICA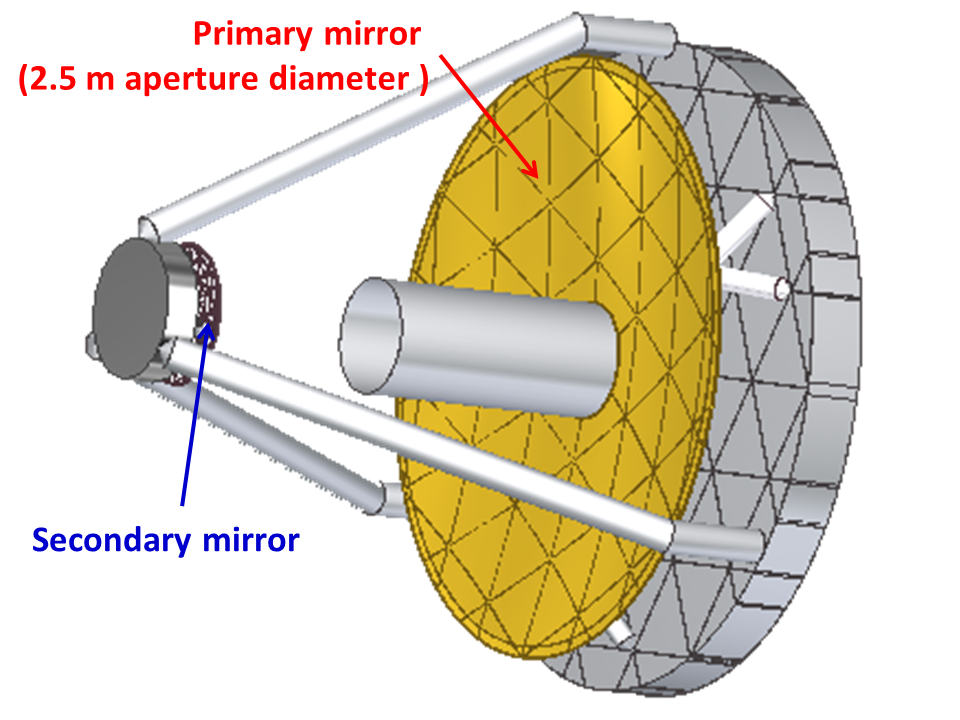 Fig. 1 Schematic view of the SPICA telescope assembly
Focal Plane Instruments

The following two focal plane instruments will be onboard SPICA: the SMI (SPICA Mid-Infrared Instrument) and the SAFARI (SpicA FAR-infrared Instrument).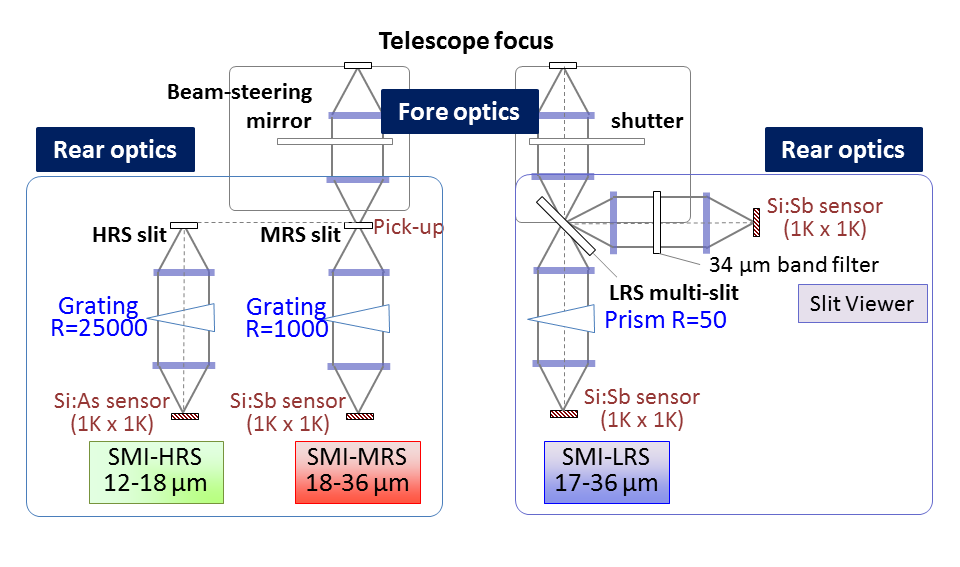 Fig. 2 Block diagram of the basic functions of SMI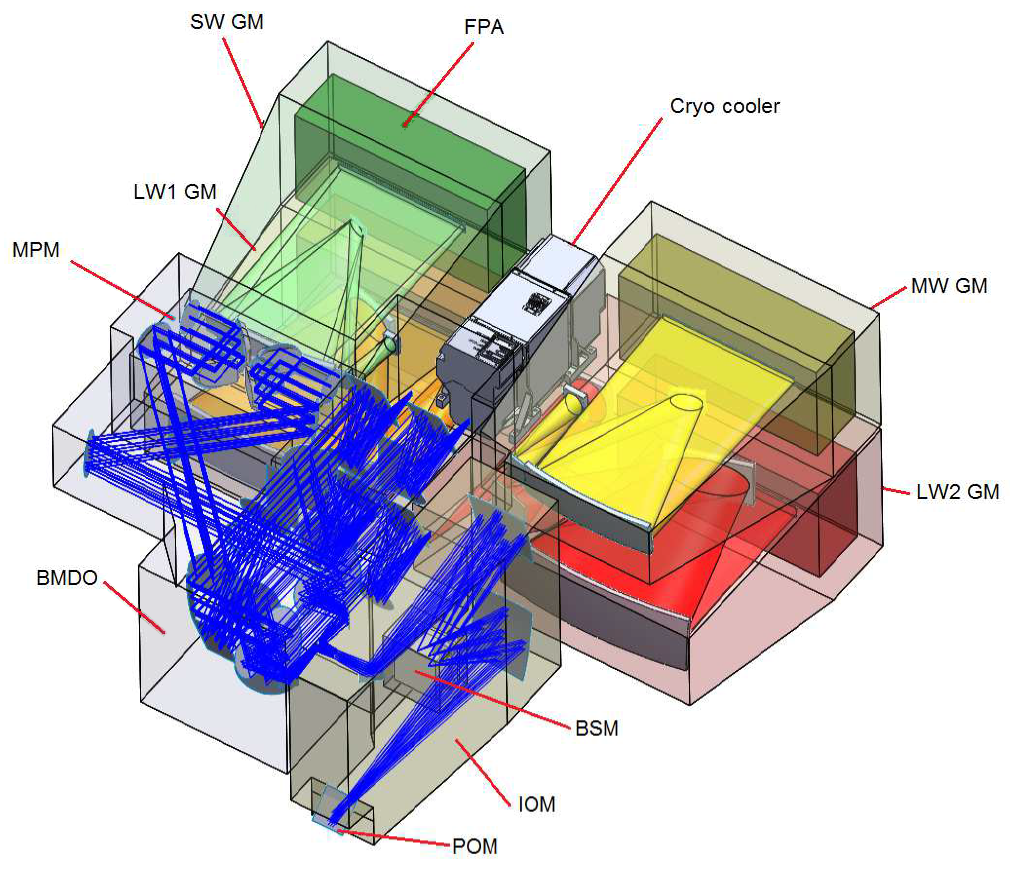 Fig. 3 Overview of SAFARI Cold Unit

Observation from the L2 point
*1: the Lagrangian points: At these points, the gravity from the Sun and Earth are balanced with the centrifugal force of the orbiting satellite.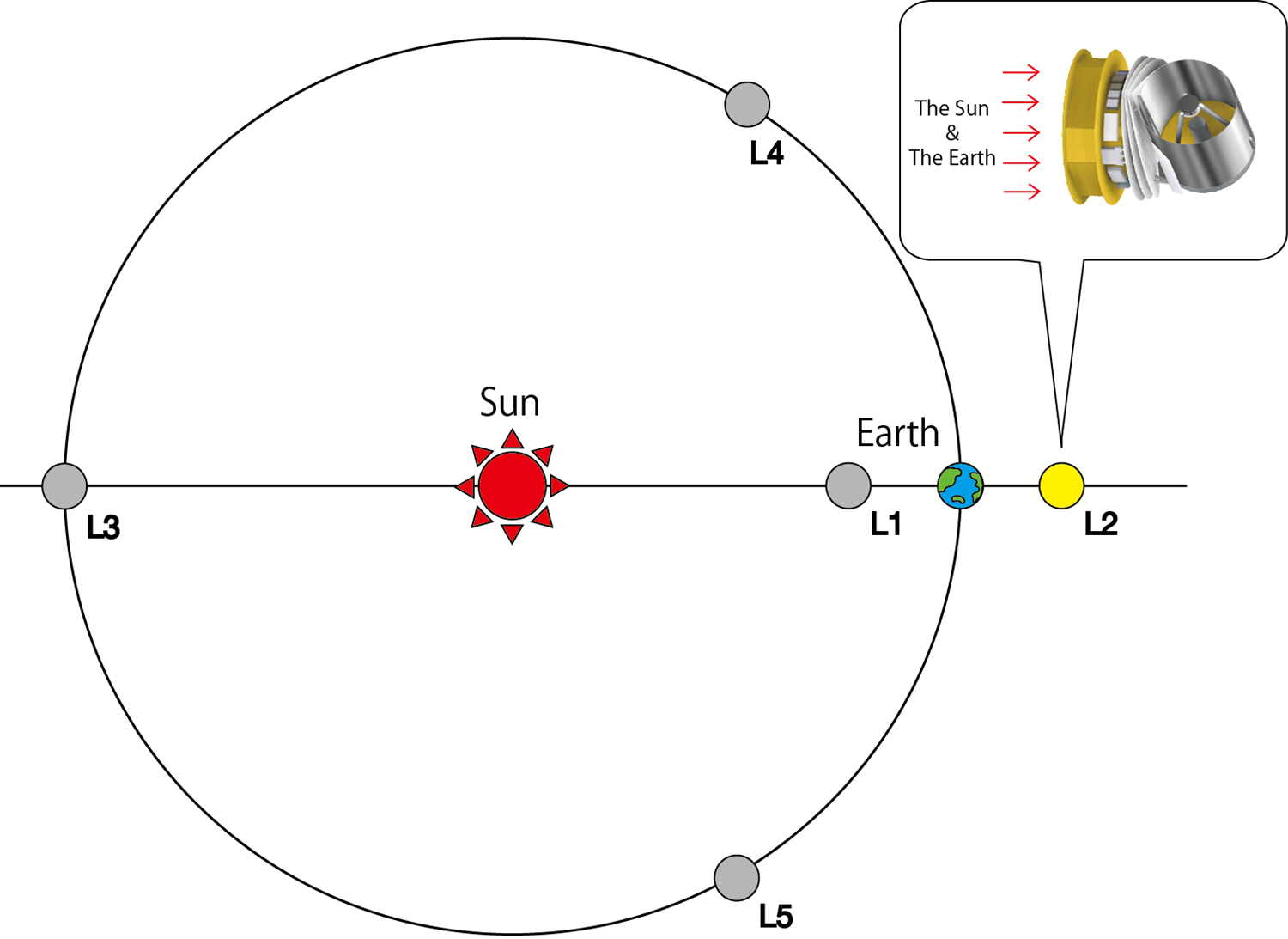 Mechanical Cryocoolers; the Japanese Innovative Technology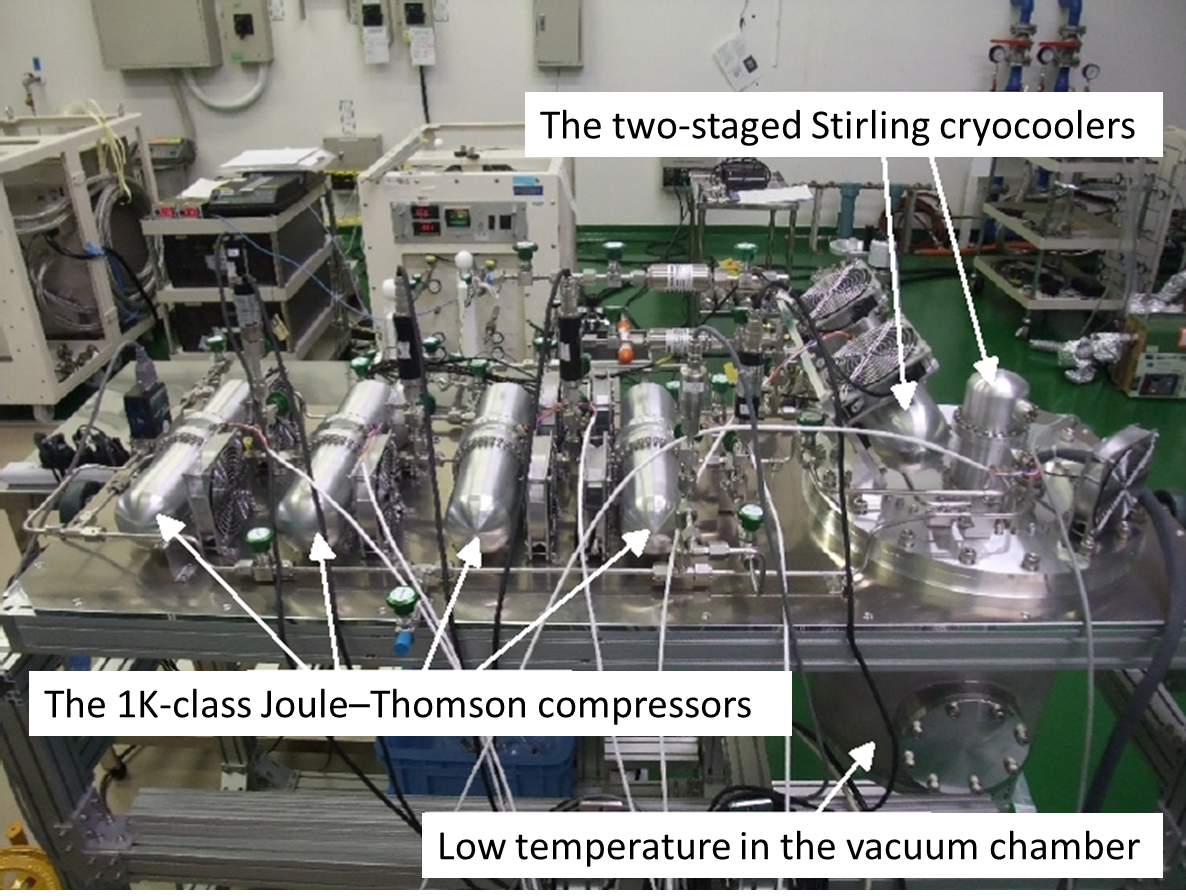 Fig. 3 The 1K-class Joule-Thomson refrigerator developed by JAXA (Sato et al 2015),
coupled with a two-stage Stirling cryocooler for precooling.
V-groove Thermal Shields